"Borderline miraculous" ★ ★ ★ ★ ★ The Scotsman "She's taken to stand-up with a natural ease" ★ ★ ★ ★ The List "An effervescent charm-bomb of a performer" The New Yorker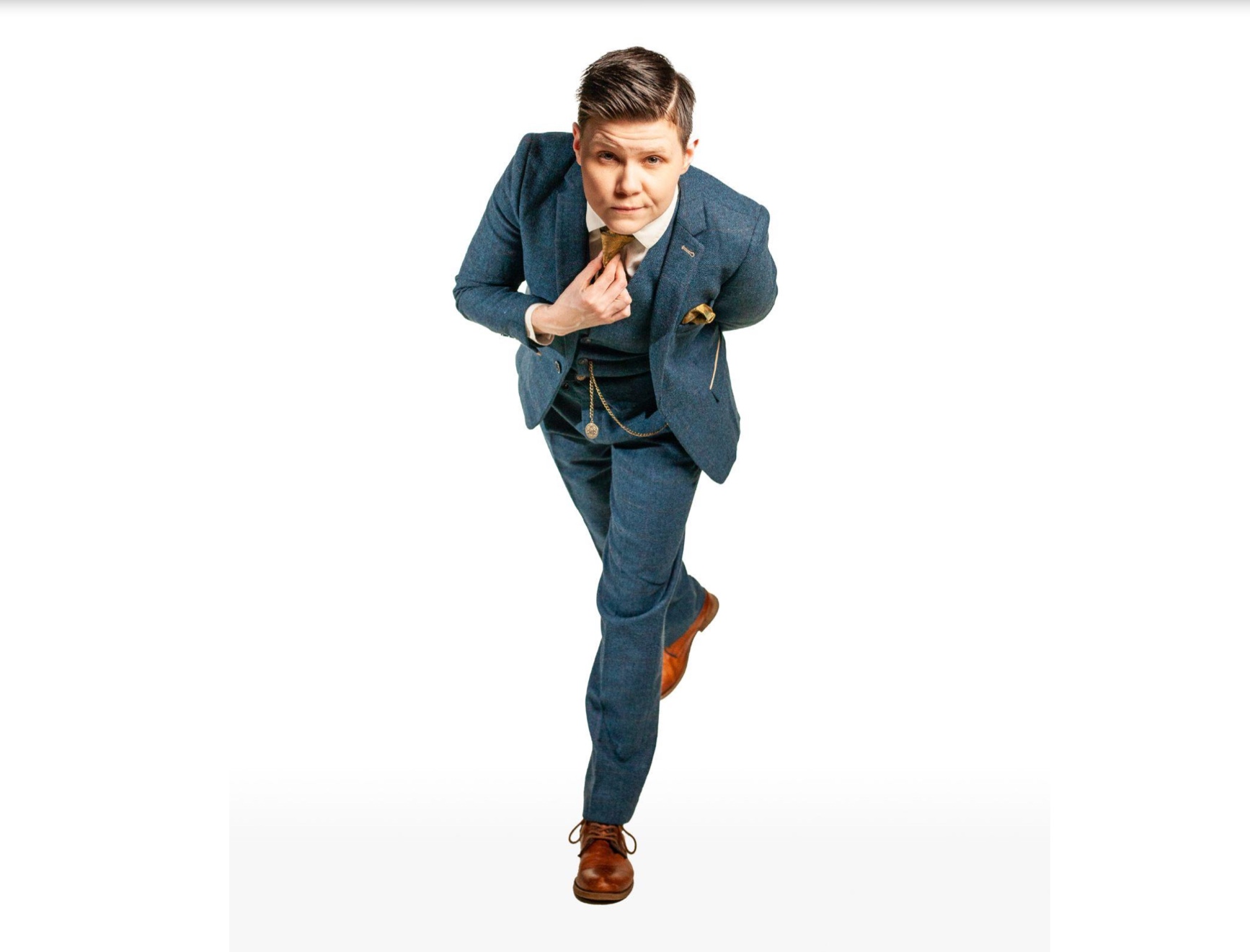 Acclaimed Folk singer, lesbian and checked-shirt-collector Grace Petrie has been incorrectly called Sir every day of her adult life, and, having finally run out of things to write whiny songs about, she's putting down the guitar to try and work out why in her highly praised first stand-up show, Butch Ado About Nothing, touring this autumn 2023.
In a bold departure from her musical roots, Grace is venturing into new territory by exploring stand-up comedy. Finding herself at 35 in an age of incessantly and increasingly fraught gender politics, the Norwich-based Leicester native feels both more exposed and less seen than ever. Grace shared her excitement about this new endeavour when speaking to DIVA Magazine, "I wanted to see what happens if there's no safety net of a guitar. It's just me with nothing to hide behind."
Despite this being her first stand-up show, Grace is no stranger to making people laugh. She has made regular appearances on BBC Radio 4's The Now Show and the smash hit podcast The Guilty Feminist, performed alongside accomplished comedians Hannah Gadsby, Josie Long, and Robin Ince, and has long since earned a reputation as the folk scene's funniest lesbian.
Grace's impressive career as a prolific singer-songwriter has seen her captivating audiences worldwide with her unique blend of folk punk protest songs. From the illustrious stages of Glastonbury, Latitude, and Greenbelt to her most recent album, Connectivity, which debuted at 37 in the UK charts, ranking number two in the independent albums chart and topping the UK downloads chart.
Following Butch Ado About Nothing's success at 2022's Edinburgh Festival, Grace is now embarking on a national tour of the show, which sees her explore what butch identity means in a world moving beyond labels, and trying to work out where it, and she, belong in the new frontline of queer liberation. Sounds funny, right?
Grace Petrie is at Norwich Arts Centre on Friday 18th August 2023
INFORMATION & TICKETS: https://gracepetrie.com/