Public voting is now open to crown the winner of the esteemed Norwich and Norfolk eco hero title.
A panel of environmental experts have shortlisted four outstanding nominees – all of whom are hugely committed to protecting the natural world.
For the first time in the ten year history of the awards, residents are being invited to pick the overall winner via an online vote.
Eco hero is one of six categories in the Norwich and Norfolk Eco Awards, an environmental scheme jointly run by Norwich City Council and Norfolk County Council – all other category winners are decided by judges.
Generous support from sponsors has allowed for a bigger and better eco awards this year, with cash prizes for many categories, along with the special sustainable wooden trophies.
Leading renewable energy group Vattenfall, the developer of two of the world's largest offshore wind farms off the Norfolk coast, is overall sponsor of the eco awards, alongside category sponsors: Pixie Energy, Veolia, Updata, Norse and Recycle for Norfolk.
Cllr Kevin Maguire, Norwich City Council Cabinet member with responsibility for environmental strategy said: "Our judges had a hard job shortlisting the finalists for the eco hero category, but now we have four fantastic nominees lined up waiting for your vote. Who the winner is – it's up to you to decide!"
Cllr Martin Wilby, Chair of the Environment, Development and Transport Committee at Norfolk County Council, said "We're proud to have such a strong and diverse shortlist of candidates competing to become the 2018 Eco Hero, and we encourage everyone to vote. I'd like to thank all our sponsors for their support in helping to make this year's eco awards one of the biggest and best yet."
The overall eco hero winner, as well as other category winners will be announced at a fabulous awards ceremony on March 20, taking place at the historic Blackfriars Hall.
The Eco hero nominees are: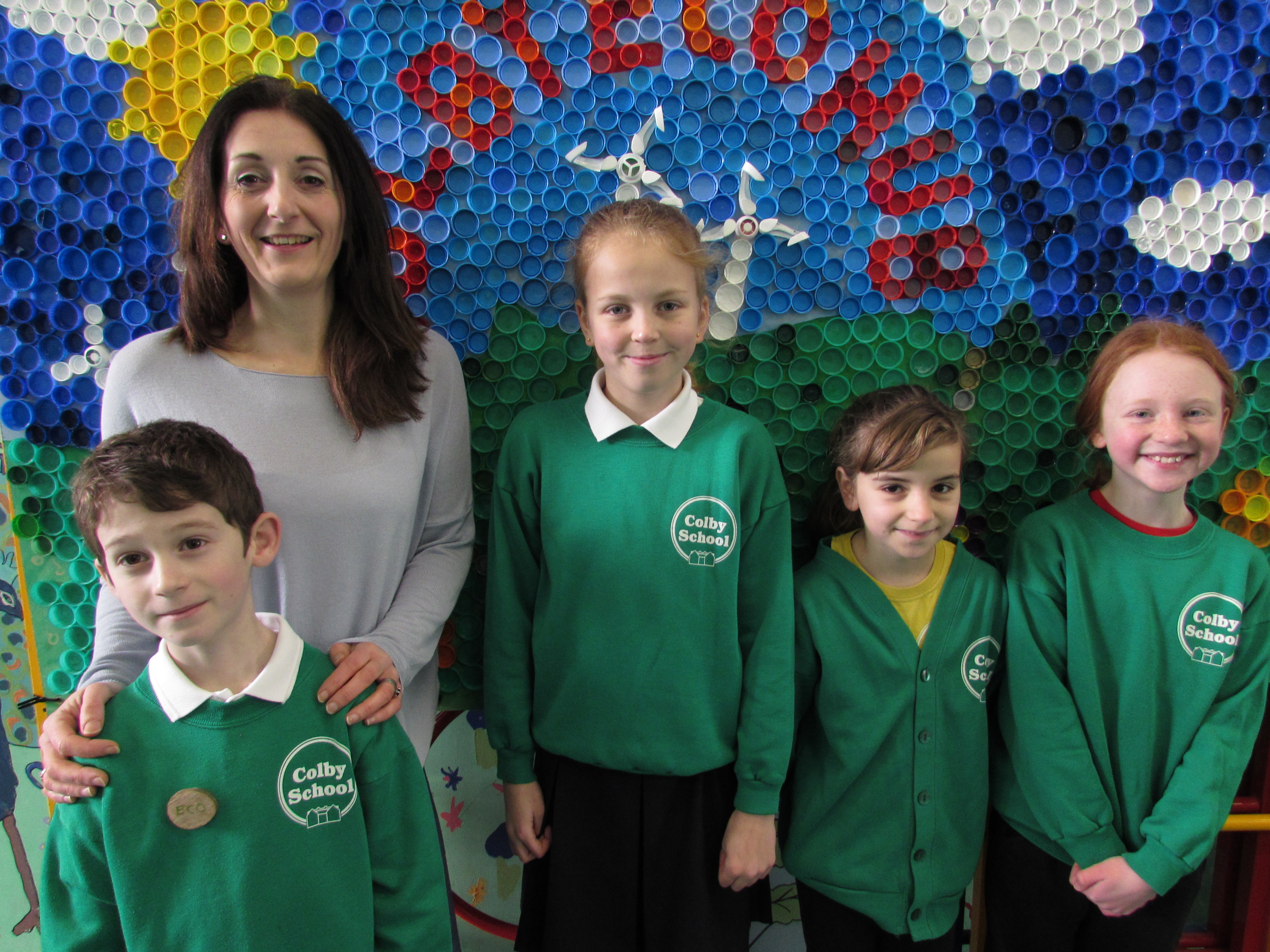 Sarah Cox
Sarah Cox is Chair of Friends of Colby School, leading a number of innovative projects supporting their Eco Council.
She has organised textile recycling events, planned creative art projects using recycled bottle tops, and designed and made a range of gifts with the school's Eco Council which went on sale at the school Christmas Fair.
Sarah has also led a litter picking campaign, masterminded its 'Eco Week' on the theme of renewable energy, organised the planting of more than 400 spring bulbs in memory of former Eco Hero, Eric Allaway and has coordinated successful fundraising campaigns for the school.
Trevor Williams
Trevor Williams is a founding member and Chair of Felbeck Trust, which aims to promote biological diversity in Norfolk.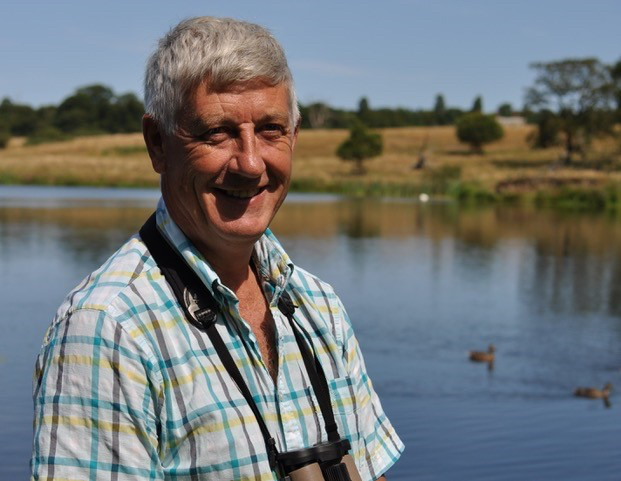 He gathered an experienced group of trustees and achieved charitable status for Felbeck Trust in October 2016. Thereafter leading the trustee team to create links with organisations and stakeholders that share the trust's objectives and establishing the Trust within Norfolk communities, gaining local support.
Trevor oversees and motivates the Felbeck Trust volunteers. He serves on Aylmerton Parish Council where he was responsible for the Pond Restoration Project which received an award for promoting biodiversity. He also established the North East Norfolk Bird Club and, in his spare time, volunteers for Norfolk Wildlife Trust.
Kate Cooper
Kate Cooper is a Conscious Stylist and Fashion Activist, speaking, writing and leading sustainable fashion projects such as the Norwich Fashion Jam, which all have the environment at their core.
By writing for publications such as Norfolk Brides to promote pre-owned wedding dresses and the benefits of charity shop purchasing,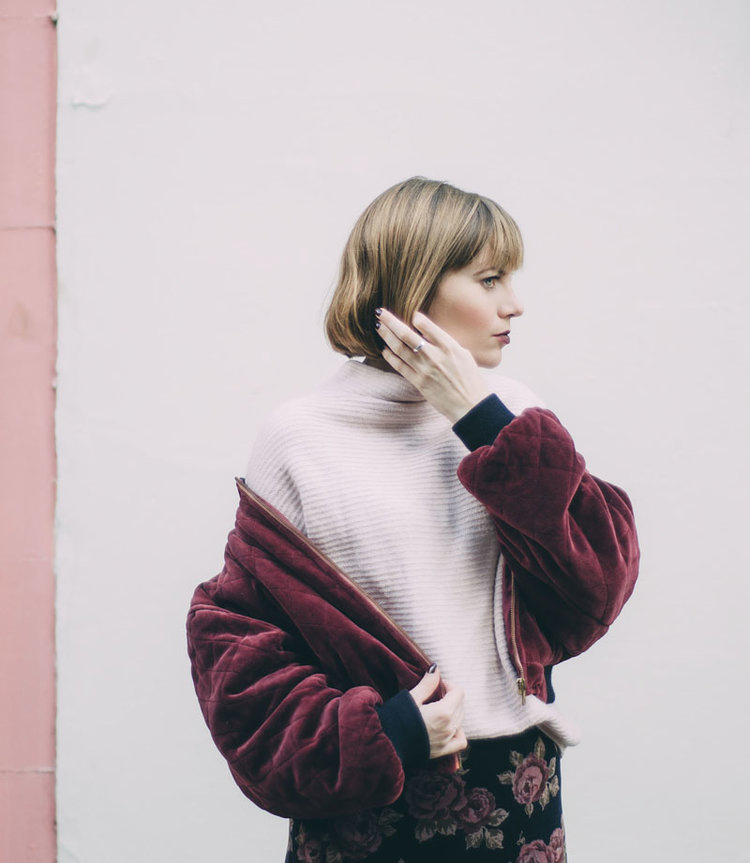 Kate regularly highlights ethical and environmental concerns with the fashion industry. Kate raises the issues digitally by documenting personal challenges via her blog and instagram account, such as her year of 'Secondhand first' clothing, a three-month 'Capsule Wardrobe" and most recently, the 'Dressember' challenge; wearing the same dress every day in December 2017.
Kate directed the Norwich Fashion Jam, sits on the board of Norwich Fashion Week and plays an important part in making Norwich's fashion more pro-environmental.
Rosa Bacon
Rosalind Bacon has worked as a grower for a community farm 'Norwich FarmShare' for four years, as well as holding down another job delivering environmental education for The County Trust. Alongside a co-worker, she has grown literally tonnes of organic vegetables for FarmShare members using only environmentally friendly growing techniques.
Her positive energy inspires members to support the farm, and her time and hard work helped successfully safeguard the farm's future after recently losing its land.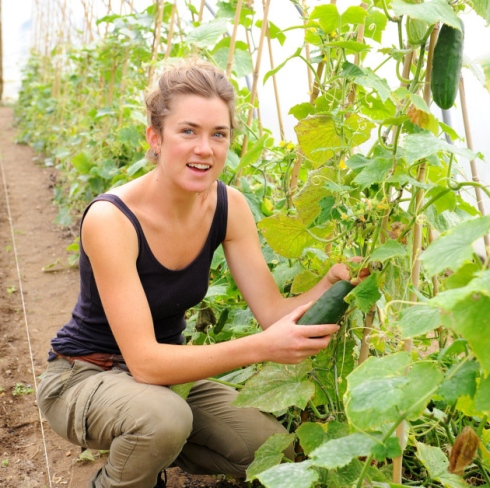 Rosalind practices what she preaches and enjoys being 'environmentally friendly', which makes her a great role model. She is always seeking ways to reduce her environmental impact by any method possible
To find out more about the four nominees and to vote visit: www.norfolk.gov.uk/ecohero
Voting is open until 5pm 28 February.